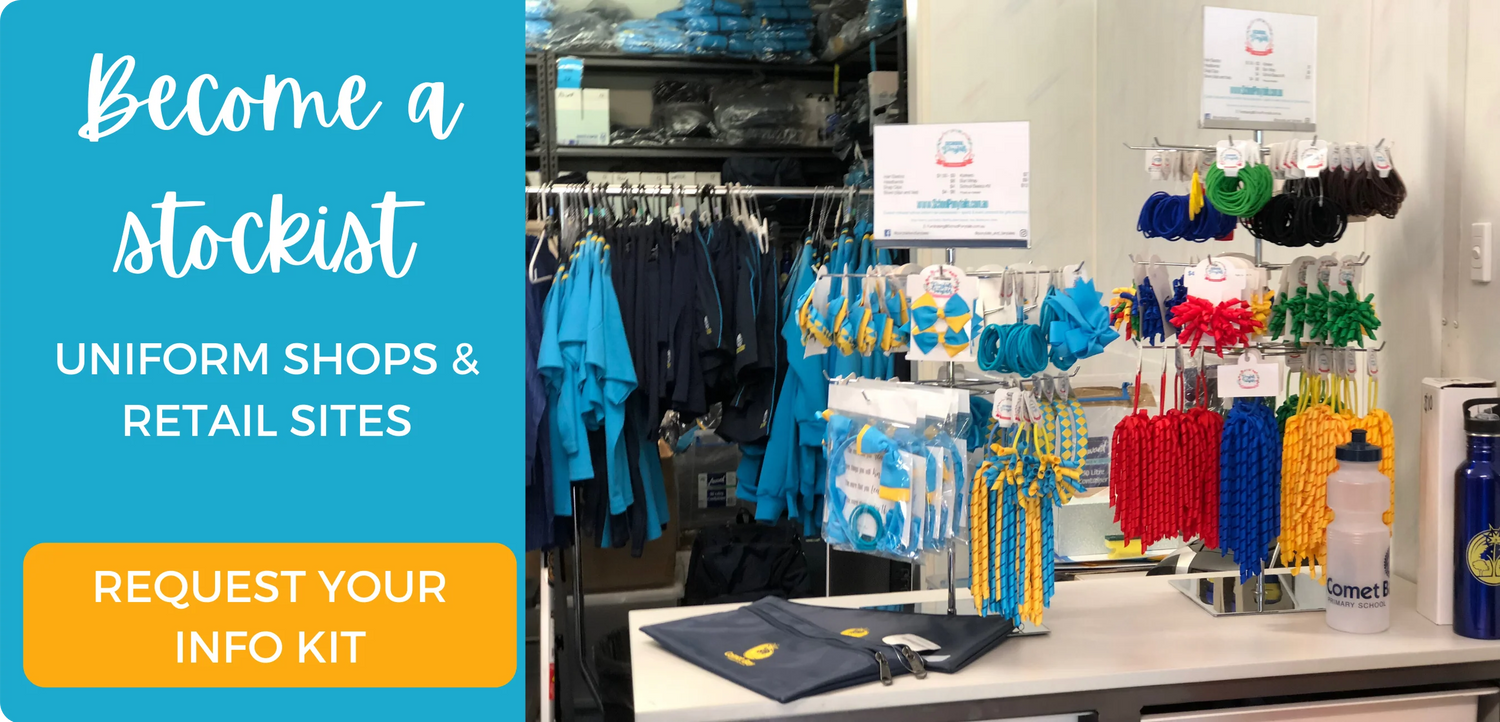 Sell Bows in your Uniform Shop 
Everything is taken care of for you when you choose a School Ponytails hair accessories display
You earn a huge 25% across the range, and all products arrive ticketted, priced, and ready to display in your Uniform Shop, Administration Office, or at your next Market event. 
1. Choose Your Colours

Choose from our 190 ribbon colours to create your custom colour combination.

We may already range your colours, and be ready to ship!

2. Customise

All of our Counter Displays are able to be customised in both colour and style selections.

Please note that modifications to the display as described will alter the price.

Please get in touch to discuss your specific order requirements.

3. Delivery

In many cases, we are in-stock in your colours and can ship next business day.

In some instances, we will send your colours in to production, with a turnaround of 4-8 weeks. 

4. Profit

Purchase your spinner today, and you'll earn a huge 25% from the sale of your school's uniform bows (RRP minus 25% discount).
Opening Order Bonuses
BONUS 1

We'll add a page to our website specifically for your school, so parents can shop our full range online at any time.

There's no out of pocket expense to your school as parents are paying with Cards, PayPal, or AfterPay online.

We'll send 20%* back to your school from these sales at the end of term. 

BONUS 2

We provide the newsletter and Facebook posts, graphics, and other marketing materials to save the time and energy required from your volunteers.

Just click to share, or copy and paste Newsletter copy direct from our Facebook Group. 
Sports faction / house displays are available.