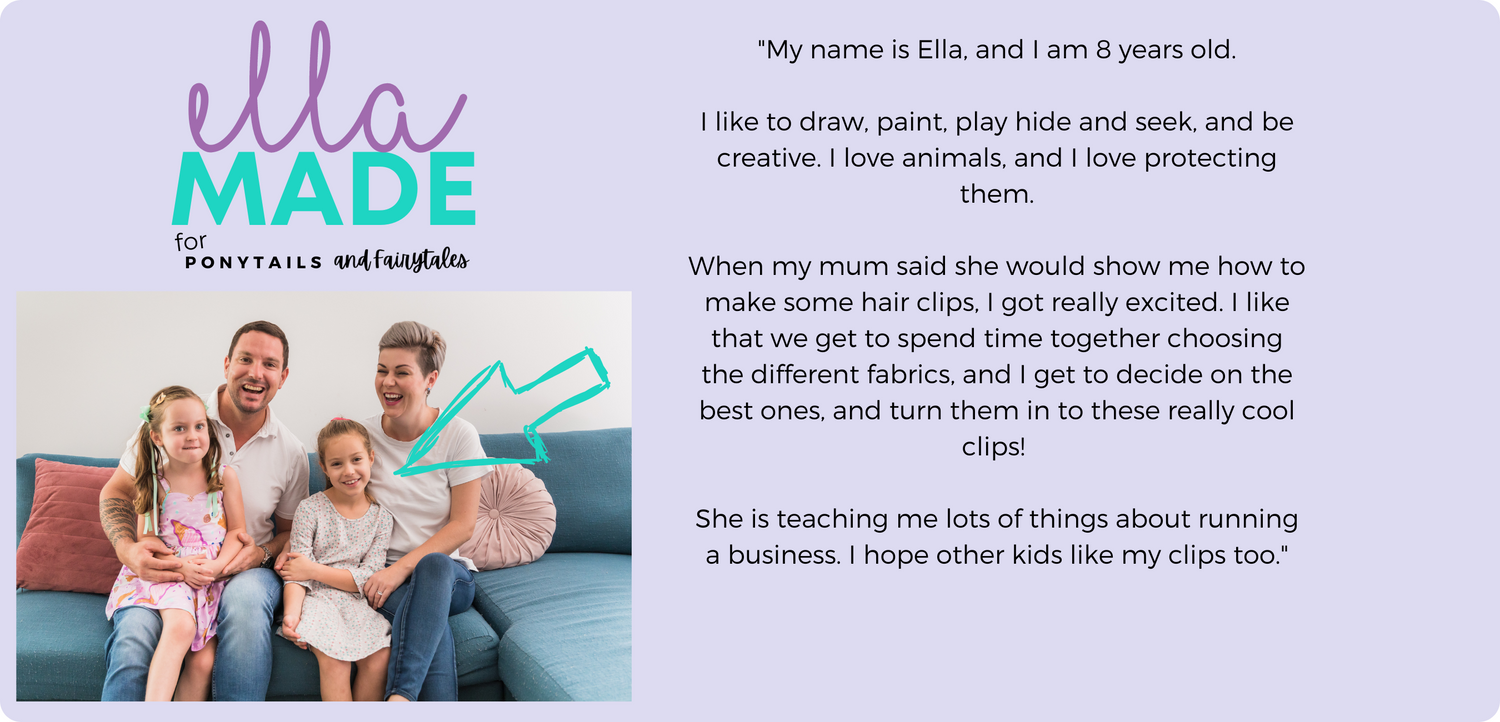 Ella Made for School Ponytails
The Ella Made range of beautiful, handmade clips and hair ties is designed exclusively for School Ponytails, and comes in a fun range of prints and solid colours.

Each snap clip and hair tie is carefully handmade by Ella. She began making clips and hair ties at 8 years old, and is very excited to have her limited edition ranges featured online.

The printed designs are printed on cotton in an ETHICAL and ECO-FRIENDLY way.
The plain and school colour range is made from grosgrain ribbon, to perfectly match the School Ponytails range.
Ella earns 100% of the proceeds from the sale of her items, and is assisted to responsibly manage the costs and stock requirements.

Thank you for supporting Ella Made (with a little help from mum).
NOTE: There is a lead time of 2 business days on these products (we will post your entire order when these items are ready to post). Ella is now 11 years old, and although she keeps us topped up in our Ponytails and Fairytales warehouse, when we are low/out of stock, she will create your items with care after school, ballet, and swimming. Mum (and the Ponytails team) carefully QC check every item prior to posting.

Thank you for supporting Ella with your purchase from the Ella Made range.
Let customers speak for us